Useful in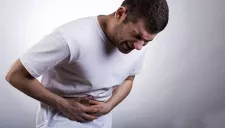 Indigestion/Acidity/Gas
Description
Also known as
Mahashankh Bati
Properties
Dimensions
3.7 (cm) x 3.7 (cm) x 7.6 (cm)
About Mahashankh Vati
Baidyanath is a range of 100% natural and safe products with rare herbs collected from the foothills of the Himalayas. Each product combines the best of Ayurveda  with years of dedicated research. Batch to batch performance and complete purity and safety are assured through the application of advanced pharmaceutical technology at every stage of manufacture. ISO 9001: 2000 certification awarded for design, manufacture and marketing of herbal health care products. Baidyanth uses the tools of modern science to create pharmaceutical-grade Ayurveda & Unani products. Today, these products have found acceptance with medical fraternities and serve the health and personal care needs of consumers in global markets.
Mahashankh Vati is an Ayurvedic medicine, useful in gastritis, indigestion, piles etc. It contains aconite and heavy metal ingredients. Hence, it should only be used under strict medical supervision.
Ingredients of Mahashankh Vati
Romaka Lavana
Vida Lavana – Vida salt
Samudra Lavana – Common salt
Sauvarchala Lavana – Sochal salt
Saindhava Lavana – Rock salt
Hingu – Asa foetida
Shankha Bhasma – Bhasma of Conch Shell
Chincha – Tamarind – Tamarindus indica (Kshara)
Shunti – Ginger Rhizome – Zingiber officinalis
Maricha – Black pepper – Piper nigrum
Pippali – Long pepper fruit – Piper longum
Vali – Gandhaka – Purified and processed Sulphur
Rasa – Herbal purified Mercury
Shuddha Vatsanabha – Purified Aconitum ferox
Shikhi – Chitraka – Lead Wort (root) – Plumbago zeylanica
Saikharika – Apamarga – Achyarnthes aspera
Amlavarga – tamarind, gooseberry
Nimbu – Lemon juice
Uses
1. Malabsorption syndrome
2. dyspepsia
3. indigestion
4. Flatulence
5. Acidity/ GERD
Dosage
(150 mg) – 1 – 2 tablets 1 – 2 times a day, before or after food or as directed by Ayurvedic doctor.
Side effects of Mahashankh Vati
It contains aconite and over-dosage may cause low BP (Hypotension) and lowering of heart beats (Bradycardia).
It contains heavy metal ingredients, and hence should only be taken under strict medical supervision.
It is best to avoid this medicine in children, pregnant and lactating mothers.
Take this medicine only in prescribed dosage for particular time period only.
Over-dosage may cause poisonous side effects.
Store in a cool dry place.
Keep out of reach and sight of children.
Terms and Conditions
We have assumed that you have consulted a physician before purchasing this medicine and are not self medicating.