Useful in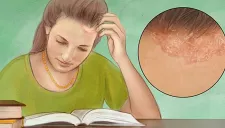 Psoriasis & Dry Skin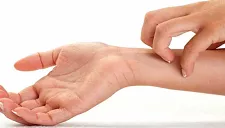 Rash/Itch/Urticaria/Hives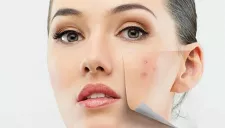 Acne & Pimples
Description
About Kerala Ayurveda Dinesa Keram
Dinesa Keram is an Ayurveda medicine that contains potent herbs processed in coconut oil. The active ingredients in Dinesa Keram help relieve dermatological complaints. External application of this oil helps reduce itching, eczema, skin rashes and other skin manifestations with Kapha and Pitta dosha vitiation.
Ingredients of Kerala Ayurveda Dinesa Keram
Jata/Jatamamsi (Nardostachys jatamansi)
Amaya/Kushta (Saussurea lappa)
Chandana/Raktachandana (Pterocarpus santalinus)
Kunduruka/Sallaki niryasa (Boswellia serrata)
Nata/Tagara (Valeriana wallichi)
Ashwagandha (Withania somnifera)
Sarala (Pinus roxburghi)
Rasna (Pluchea lanceolata)
Benefits of Kerala Ayurveda Dinesa Keram
Acts as an Antiseptic: Dinesa Keram acts as an antiseptic and helps reduce skin infections
Helps relieve itching and rashes: Application of Dinesa Keram helps relieve skin rashes and itching associated with skin allergies and other conditions.
Aids relief in Herpes, Scabies and Psoriasis: Dinesa Keram helps reduce the symptoms like rashes, itching, etc. associated with scabies, herpes and Psoriasis.
Helps enhance complexion: Dinesa Keram helps promote natural skin complexion
Beneficial in Kapha-Pitta disorders: Dinesa Keram helps pacify vitiated Kapha and Pitta in skin disorders
Dosage /How to use Kerala Ayurveda Dinesa Keram
External application only. Apply on the affected area 30 minutes to 1 hour before bath.
Precaution for Kerala Ayurveda Dinesa Keram
Use under medical supervision
Do not exceed the recommended dose
Keep out of reach of children
Read the label carefully before use
Store in a cool and dry place away from sunlight and heat
Terms and Conditions
We have assumed that you have consulted a physician before purchasing this medicine and are not self medicating.