Useful in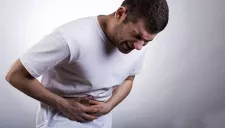 Indigestion/Acidity/Gas
Description
About Kerala Ayurveda Kasthooryadi Pills
During the digestion process food passes through various stages where the three doshas (Kapha, Pitta, and Vata) exist which trigger several health conditions. Kasthooryadi Pills help maintain the balance between three doshas in the body to improve the digestion of the food.
Ingredients of Kerala Ayurveda Kasthooryadi Pills
Kasthuri – Musk
Kiratatikta – Swertia Chirata
Rasna – Pluchea Lanceolata
Puzu – Ceveat
Kantabhasma – Loha Bhasma
Karpura – Camphor – Cinnamomum camphora
Jatiphala – Nutmeg (fruit) – Myristica fragrans
Yavakshara – Kshara of Barley – Hordeum vulgare
Sarjika Kshara
Haritaki – Chebulic Myrobalan (fruit rind) – Terminalia Chebula
Vibhitaki – Belliric Myrobalan – Terminalia Bellirica
Amalaki – Indian Gooseberry – Emblica Officinalis/Phyllanthus Emblica
Twak – Cinnamon – Cinnamomum zeylanicum
Ela – Cardamom – Elettaria cardamomum
Patra – Cinnamomum Tamala
Hiravi – Garcinia Morella
Jiraka – Cumin seed – Cuminum cyminum
Krishnajiraka – Nigella sativa
Dipyaka – Ajowan (fruit) – Trachyspermum Roxburghianum
Akarakarabha – Anacyclus pyrethrum
Shatahva – Indian Dill (fruit)
Anethum Sowa/Peucedanum Graveolens
Yashti – Licorice – Glycyrrhiza glabra
Lavanga – Clove – Syzygium aromaticum
Gairika – Red Ochre
Toya – Pavonia Odorata
Rasa – Purified and Processed Mercury
Paranki – Boswellia serrata
Pashupashi
Chandana – Sandalwood – Santalum album
Vacha – Sweet flag (rhizome) – Acorus calamus
Kankola – Piper cubeba
Shunti – Ginger (rhizome) – Zingiber Officinalis
Maricha – Black pepper – Piper nigrum
Pippali – Long pepper – Piper longum
Shuddha Tankana – Borax
Anjana – Aqueous extract of Berberis Aristata
Vatsanabha – Aconitum Ferox (purified)
Manashila – Purified realgar
Chakramarda – Cassia tora
Hingula – Purified Cinnabar
Water/Cow milk/Juice extract of Bhringaraja – Eclipta alba
Benefits of Kerala Ayurveda Kasthooryadi Pills
Kasthooryadi Pills from Kerala Ayurveda contains the essential ingredients that are known to help patients find relief from digestive disorders like bloating and gastritis.
Dosage /How to use Kerala Ayurveda Kasthooryadi Pills
Take 1-2 tablet twice- thrice a day after meal or as directed by Ayurvedic physician.
Precaution for Kerala Ayurveda Kasthooryadi Pills
Use under medical supervision
Do not exceed the recommended dose
Keep out of reach of children
Read the label carefully before use
Store in a cool and dry place away from sunlight and heat
Avoid during pregnancy and breastfeeding
Avoid if you have high Pitta dominance including heartburn, sweating, and ulcers
Avoid long term use
Terms and Conditions
We have assumed that you have consulted a physician before purchasing this medicine and are not self medicating.