Useful in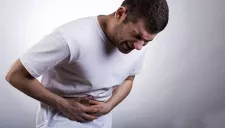 Indigestion/Acidity/Gas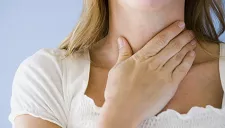 Tonsilitis & Throat Pain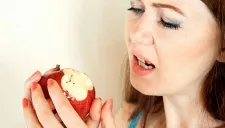 Bleeding Gum/Pyorrhoea
Description
Also known as
Atista Ind, Atista I
Properties
Dimensions
3 (cm) x 3 (cm) x 9 (cm)
Atista Indica(Mother Tincture)
Common Name: Ash sheora, Glycosmis pentaphylla, Ati- Ind
Causes & Symptoms for Atista Indica
A remedy for worms, colic pain, biliary and gastric problems.
It helps in regulating the liver functions.
It is used in indigenous medicine for cough, jaundice, inflammation.
Atista Indica is a great remedy for unquenchable thirst during hot stage.
Mind and Head
Weak memory; indifferent mood indicates Atista Indica.
Pain in one temple at a time with vertigo in the morning.
Eyes, ear, nose
Useful in trembling of light before eyes, after sleep.
For humming sound in the ear it gives a relief
Atista Indica is used in epistaxis (nosebleed), dried cold and catarrh.
Mouth and Throat
Bleeding gums; dull pains at the root of the teeth.
Inflammation of the tonsils after the increased or rise of body temperature.
Stomach and abdomen
Constant spitting in the morning with occasional belching of salty water;flatulence temporarily relieved by eructations.
Frequent eructation after a meal; heart-burnt 3-4 hours after food is relieved with Atista Indica.
Colicky pain round the naval, drawing pain in the renal region.
Stool and Anus
Pale earthly stool; bloody mucous stool with or without force indicates this remedy.
Urinary complaints
It relieves the electric-like throbbing pains in urethra.
Male complaints
Early semen discharging at night due to over excitement.
Extremities
Atista Indica relieves the heaviness and numbness in the legs.
Generalities
It is used in bilious complaints, cough, worms, jaundice and increased temperature of body.
Side effects of Atista Indica
There are no such side effects. But every medicine should be taken following the rules as given.
It is safe to take the medicine even if you are on other mode of medication like allopathy medicines, ayurvedic etc.
Homeopathic medicines never interfere with the action of other medicines.
Dosage and rules while taking Atista Indica
Take 10 drops in half cup of water three times a day.
We recommend you to take under physicians guidance.
Precautions while taking Atista Indica
Always keep a gap of 15 minutes before or after meals when you take medicine.
If pregnant or breastfeeding, ask a homeopathic practitioner before use.
Avoid eating tobacco or drinking alcohol during the course of medication.