Useful in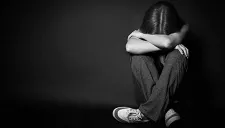 Anxiety & Depression
Description
Properties
Dimensions
3 (cm) x 3 (cm) x 9 (cm)
Caffeinum Citricum(Mother Tincture)
Common Name: Coffein of Caffeine, an alkaloid obtained from Coffea arabica, Citrate of Coffein
Causes & Symptoms for Caffeinum Citricum
Restlessness and dizziness, Pulsation of the arteries on head and temples
Violent palpitations and anxiety at the chest.
Vomiting with relief of all symptoms is an indication for Caffeinum.
Eyes
Shining complaints in front of the eyes is markedly relieved with Caffeinum.
Mouth 
Constant grating of teeth is an indication of this remedy.
Abdomen
Pulsations felt in the abdomen is relieved with Caffeinum.
Extremities
It is indicated in violent trembling of all the extremities with rapid pulse.
Generalities
Feeling of constriction of the neck and throat, recurring periodically every fifteen minutes with rapid pulsation.
Greatest pain and anxiety
Side effects of Caffeinum Citricum
There are no such side effects. But every medicine should be taken following the rules as given.
It is safe to take the medicine even if you are on other mode of medication like allopathy medicines, ayurvedic etc.
Homeopathic medicines never interfere with the action of other medicines.
Dosage and rules while taking Caffeinum Citricum
Take 10 drops in half cup of water three times a day.
We recommend you to take under physicians guidance.
Precautions while taking Caffeinum Citricum
Always keep a gap of 15 minutes before or after meals when you take medicine.
If pregnant or breastfeeding, ask a homeopathic practitioner before use.
Avoid eating tobacco or drinking alcohol during the course of medication.