Useful in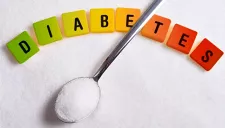 Diabetes
Description
Also known as
Coleus Aroma, Coleus Aro
Properties
Dimensions
3 (cm) x 3 (cm) x 9 (cm)
Willmar schwabe Coleus Aromaticus
The leaves are used in making of the tinctures
Common name: Coleus amboinicus
Causes and symtpoms for Willmar schwabe Coleus Aromaticus
For cracks at the corners of the mouth, for thrush, headaches, it gives good results.
Urinary troubles like Strangury or painful micturition,frequent tendency to urination is an indication.
For colic pain Coleus Aromaticus gives good results.
For ailments like cough, asthma and bronchitis
For carbuncles, boils, sprains, felons, painful swellings
Urine complaints
In retention of urine, urinary diseases and vaginal discharges Coleus Aromaticus gives good results.
Burning sensation of the urethra or ureter due to existence of uric calculus
Excessive discharge of urine or diabetes indicates Coleus Aromaticus.
Lack of strength leading to urination after delivery is also relieved with this remedy.
Side effects of Coleus Aromaticus
There are no such side effects. But every medicine should be taken following the rules as given.
It should not be taken on a continuous basis until and unless your physician prescribes it.
Dosage and rules while taking Coleus Aromaticus
Take 5 drops in half cup of water three times a day.
You can also medicate the globules and take 3 times a day or as prescribed by the physician.
We recommend you to take under physicians guidance.
Precautions while taking Coleus Aromaticus
Always keep a gap of 15 minutes before or after meals when you take medicine.
If pregnant or breastfeeding, ask a homeopathic practitioner before use.
Avoid eating tobacco or drinking alcohol