Useful in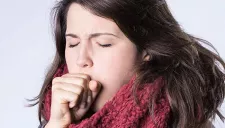 Cough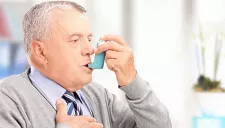 Asthma
Description
Also known as
Luffa oper, Luf ope
Properties
Dimensions
3 (cm) x 3 (cm) x 9 (cm)
Luffa Operculata(Mother Tincture)
Common Name: Little sponge,Lobaria pulmonaria
Causes & Symptoms for Luffa Operculata
Respiration difficult by little exertion. Cough spasmodic
Chest pain during sneezing coughing. Wheezing and rattling sound in the chest with difficult to expectorate.
Chronic rhinitis, with involvement of the sinuses.
Mind and Head
Lack of concentration, absent minded, anger at trifles.
Eyes, ear, nose
Eyes heavy dry, tearful with sensitivity to light, heavy vision.
Nose obstructed, with frequent sneezing, cold with sinus, dryness of inner nose. Sinusitis with headache and watery discharge from the nose.
Mouth and Throat
Throat dryness, inflammation coated. Mouth dryness, metallic of bitter taste, ulcers corners cracked.
Side effects of Luffa Operculata
There are no such side effects. But every medicine should be taken following the rules as given.
It is safe to take the medicine even if you are on other mode of medication like allopathy medicines, ayurvedic etc.
Homeopathic medicines never interfere with the action of other medicines.
Dosage and rules while taking Luffa Operculata
Take 10 drops in half cup of water three times a day.
We recommend you to take under physicians guidance.
Precautions while taking Luffa Operculata
Always keep a gap of 15 minutes before or after meals when you take medicine.
If pregnant or breastfeeding, ask a homeopathic practitioner before use.
Avoid eating tobacco or drinking alcohol during the course of medication.